How to add device on VMS Software?
Firstly, you can find device serail number follow these steps.
Right click the mouse→【Main Menu】→【Advanced】→【Version】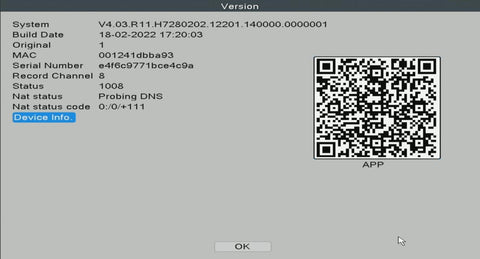 Serial Number: Enter device Serial Number
Username: admin (Default)
Password: Just leave it blank as default (But you need to fill in your own password if you have changed the password before).
Click here to download VMS
Open VMS PC client software after installation.
Click [Device Manager] and choose [Add devices automatically] to add the device.
If you have already keep your device and your pc at same network, then you can click IPV4/6 Search to detect device to add.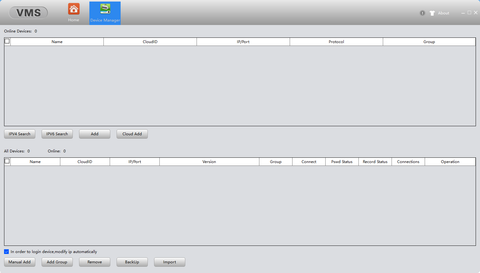 Or click Clould Add, fill with serial number and passwrod to add.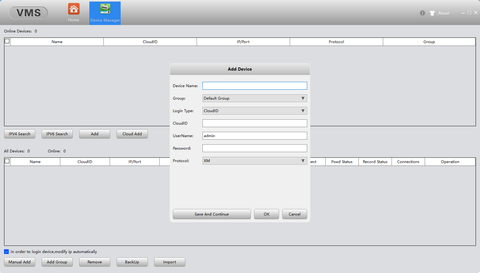 Finally, you can click Live View, double click the device name on the right side to watch.